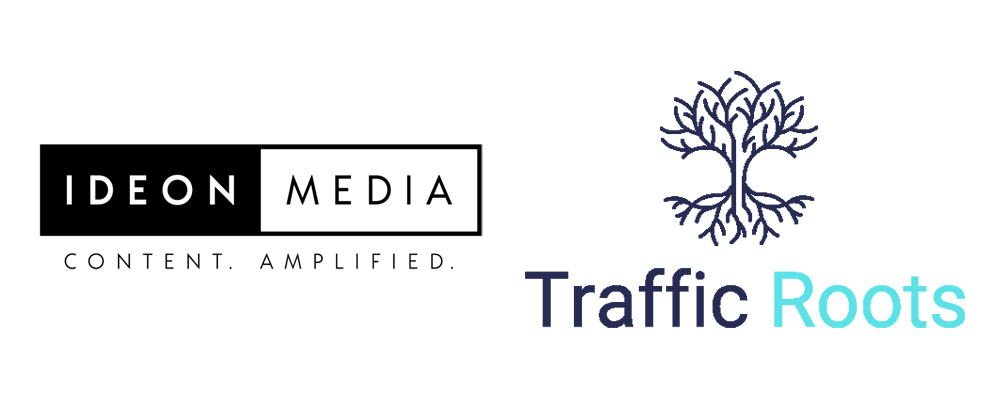 Toronto, Canada, September 15, 2021 – Ideon Media announced today it will serve as the exclusive Canadian ad sales partner for Traffic Roots, a programmatic marketplace specializing in Cannabis and CBD advertising.
Traffic Roots is a one-stop shop for all Cannabis brands. With features available such as live reporting, multiple ad formats, pinpoint geo-fencing, first-party data ingestion, Traffic Roots helps brands connect to over 160,000 mainstream websites to deliver the most effective marketing campaigns in a heavily regulated industry. With their vetted and brand-safe publisher network, the partnership with Ideon Media will allow advertisers to reach an age-gated audience on premium publishers at scale.
"Cannabis advertisers are generally excluded from major advertising networks like Google and Facebook," said Kevin Bartus, President & CEO of Ideon Media. "Yet digital campaigns often need multi-site scale to perform and deliver results. Traffic Roots solves a major pain point for legal cannabis-related advertisers by providing premium inventory on major, well-known white-listed sites using proprietary age-gating and geotargeting. Ideon Media is pleased to have been chosen to bring this unique offering to our Canadian cannabis advertisers."
"Traffic Roots has enjoyed the mutual success of creating digital advertising solutions for the leading Canadian sales advertising agency Ideon," says Christian Valdez, CEO of San Diego-based ad-tech firm Traffic Roots, "And we look forward to providing Ideon's clients, especially those in regulated markets like cannabis and hemp, with leading edge advertising technology that supports campaigns of creative, compliant digital ads to get real results."
About Traffic Roots (www.TrafficRoots.com)
Traffic Roots is a digital advertising marketplace that offers placement on over 160,000 mainstream websites. Unlike other ad-networks, we serve heavily regulated industries such as cannabis and hemp. Our proprietary demand side platform (DSP) is incredibly robust and incorporates the latest data technology which gives advertisers pinpoint targeting ability based upon geo-location, demographics, income, and many other insights. Our advertiser portfolio includes international agency partners looking to expand their clients' reach and secure lucrative new clients, national brands looking to capture new audiences, and small business owners looking to break through with the next great advertising success story.
About Ideon Media (www.ideonmedia.com)
Ideon Media is a Toronto-based digital firm that offers a wide spectrum of advertiser solutions with best-in-class publisher representation and wholly owned and operated sites, including SavvyMom.ca and 29Secrets.com. Ideon specializes in custom content programs created by our award-winning in-house editorial team, influencer programs, events, performance network, proprietary data, and analytics. Ideon Media reaches a combined total of 14 million Canadians.
For more information or interview requests: Kevin Bartus at kevin.bartus@ideonmedia.com.

VISIT: IDEONMEDIA.COM